Customized Financial Solutions Based on Your Needs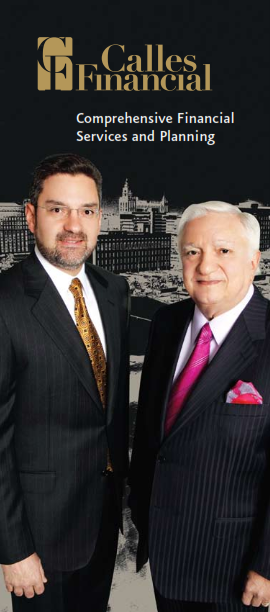 With an emphasis on personalized service and high ethical standards, the advisors at Calles Financial work with major insurance and financial services companies to provide balanced and objective strategies to the individual and business needs of our clients.
Among the products and services available to you through Calles Financial:
Financial Planning*
Money Management
Estate Planning and Business Succession Planning
Retirement Plans: including 401(k), profit sharing, SEP, SIMPLE, defined benefit and non-qualified deferred compensation plans.
Business Planning: including key employee plans, group benefits, executive compensation plans, and executive fringe benefit planning.
Individual Life Insurance
Annuities: tax-favored products to help build wealth and provide income during retirement years.
Disability Income Protection
Investment Services: provided by Ameritas Investment Corp., a full-service broker/dealer supported by trained and licensed representatives. Check the background of Ameritas Investment Corp. or this investment professional on FINRA's BrokerCheck.
Serving our clients first... last...and always!