Our Founder
Juan Elias Calles,CLU, ChFC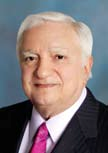 Juan started in the Life Insurance industry in 1969 in the Greater New York City area. He moved to Miami in 1976 to establish our firm. In addition to building a successful agency, Juan enjoyed great success in serving his clients including qualifying as a Charter and Continuous member of the Inner Circle and the Summit of the Inner Circle, as well as being inducted into his primary company's Hall of Fame in 1992. Juan also became an industry leader and a Life and Qualifying member of the Million Dollar Round Table (MDRT), with Top of the Table and Court of the Table qualifications. He earned 25 National Quality Awards and 20 National Sales Achievement Awards. Juan has left a lasting legacy of success, integrity and passion in service to our clients.
Our President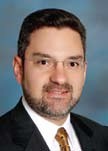 John Elias Calles*, J.D., CLU, ChFC, CASL
John is a two-time graduate of the University of Miami with a Bachelor's degree, cum laude, in 1989 and a Juris Doctor degree, cum laude, from the School of Law in 1992. John worked with his father from 1986 until 1992 when he began practicing insurance law. After working in a successful practice for seven years, John re-joined his father in 1999 as part of a succession plan to ensure a continuity of service to the firm's clients. John became President of Calles Financial in 2001 and expanded the firm and its areas of practice to include Financial Planning and Money Management, as well as Retirement and Benefit Planning for small to mid-sized firms. John's service to his clients and the firm culminated in his induction into the Ameritas Hall of Fame in 2016. John has since embarked on a campaign to aggressively grow the firm in order to be able to serve an even greater number of families and businesses while continuing to maintain the highest level of service to our existing clients. Check the background of Ameritas Investment Corp. or this investment professional on FINRA's BrokerCheck.
To serve clients more effectively by meeting their individual financial needs


To maintain high professional and ethical standards

To earn and hold the respect of the community